Frequently Asked Questions
---
You can update your direct deposit online or by appointment with the Payroll Office. See the Direct Deposit page for further instructions.
NOTE: It is dependent upon the payroll cycle if your next paycheck will be deposited to the updated account. It is recommended to keep access to a previous account until you know if your next check will deposit to your new account. You may contact the Payroll Office by email, phone, or in-person to confirm.
An employee's direct deposit remains in effect as long as the employee holds an active position. A direct deposit account is inactivated in the Payroll system after six months of leaving employment.
The State of Kansas has partnered with US Bank to offer a payroll paycard service for employees who do not have a bank account. Paychecks are automatically deposited to the paycard, which is used as a debit card. For more information on obtaining this paycard please contact Human Resources Appointment Staff at 785-864-5994.
Update your direct deposit as soon as possible.

Payroll recommends any updates be completed by payday Friday to be effective for the next paycheck.

Contact Payroll to ensure any upcoming paychecks will not be deposited to that account.
Please contact the US Bank Focus Card customer service for issues specific to your paycard, such as access, closing account, etc.
If you have questions about the paycheck being deposited to your paycard, contact KU Payroll.
KU Payroll employees do not provide assistance or guidance on filing an income tax return as they are not tax experts.
There are 2 services that provide free tax preparation assistance on campus:
1. Legal Services for Students provides tax assistance for students and international employees for free.  Visit the LSS tax information page for more information and tax filing workshop schedules.
2. Volunteer Income Tax Assistance Program provides free tax preparation services to those who qualify.  Visit the VITA website for more information.
1. Log into your HR Pay account
  a. Click the KU Payroll Dashboard button.
  b. Click the W4 Tax Withholding button.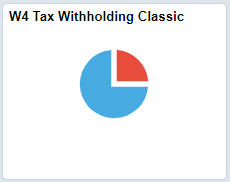 OR
2. Complete a W-4 form and submit it to the Payroll Office.
*You only need to complete one of the above to update your federal withholdings.
State Withholding
1. Complete a K-4 form and submit it to the Payroll Office.
There is no online access to update state withholdings at this time.
There are different types of taxes deducted on your paycheck: FICA Tax, Federal Income Withholding Tax, State Income Withholding Tax.
FICA Taxes
The Federal Insurance Contributions Act (FICA) is the federal law that requires three separate taxes withheld from the employee's wages.
6.2% Social Security/OASDI Tax
1.45% Medicare Tax
0.9% Medicare Additional tax when the employee earns over a certain threshold.
Federal and State Income Withholding Tax
Employees are subject to federal income withholding tax and state income withholding tax. Each tax is withheld separately and based on income and the status given on the employee's W-4 and K-4. You can find the further calculation information on our Federal Income Tax page and State of Kansas Income Tax page.
The 2020 W-4 reflects changes resulting from the implementation of the Tax Cuts and Jobs Act of 2018.  The new form uses the employee's income tax filing status, dependents, and other adjustments to determine the federal withholding liability.
FICA (Social Security and Medicare)
You worked more than 30 hours in one or both weeks of the pay period.

This is a combined total of all positions.
The hours worked in each week do not effect a week working over 30 hours.

Example: You worked 35 hours in week 1 and 20 hours in week 2. You will be charged FICA since you worked over 30 hours in one of the weeks.



You were not enrolled in the minimum number of credit hours for FICA exemption.

Typically this is half-time enrollment.
The maximum hours rule still applies over breaks.
You can find more information on the Student Exception to FICA Tax on the IRS website.
Withholding Tax
Every employee is subject to withholding tax based on the W-4 (federal) and K-4 (state) forms you submitted. These can be updated at any time.
You can change your tax withholdings for one paycheck. You will need to submit a W-4 and/or K-4 with the paycheck date for the new tax withholding status and another set of forms with the paycheck date to change your tax withholding status back. It is best to contact our office to ensure your forms are submitted in time for the paycheck calculation.